For "the witch" Bill Bensley, "every project is a story." This time, amidst the Northwest mountains and forests, the great architect's masterpiece Hotel de la Coupole, MGallery by Sofitel tells a story about the culture of the land and human life in the Sa Pa region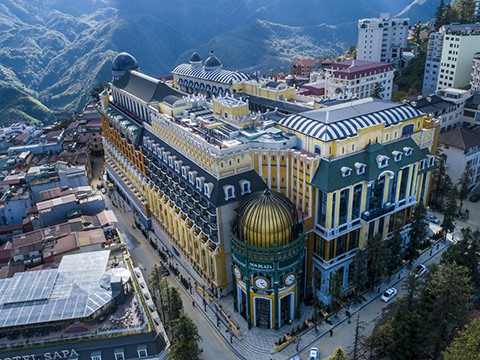 Hidden in the mist of "cloudy city", Sa Pa is the perfect home for Hotel de la Coupole, MGallery by Sofitel – the first international five-star resort hotel in Sa Pa (Lào Cai Province).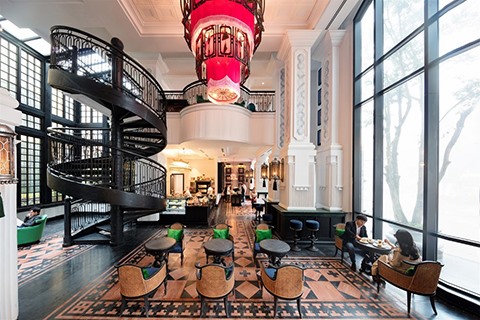 Inside the palace with a French exterior, colours and features, there is an extremely friendly and familiar Northwest region feel.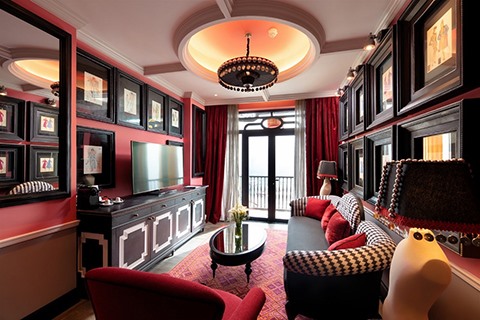 Patterns from the skirts of Mường ethnic minority people, necklace chains and earrings are in every space of the magnificent architectural building in the centre of Sa Pa: on the lamps, on the plush carpet…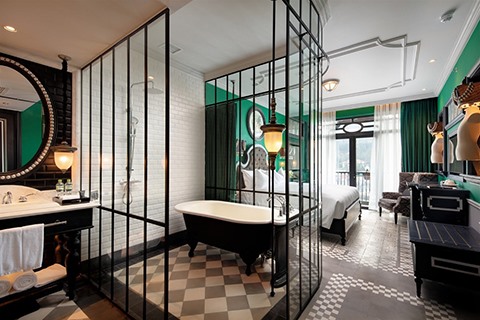 Even on the edge of the mirrors in the bathrooms, people also see very familiar Northwest decorations.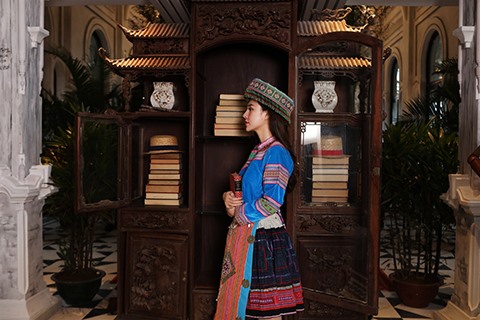 The antique cupboard features Vietnamese pagodas and rustic pottery. At any corner of the Hotel de la Coupole, MGallery by Sofitel, people also see a particularly delicate interference between French and Vietnamese culture.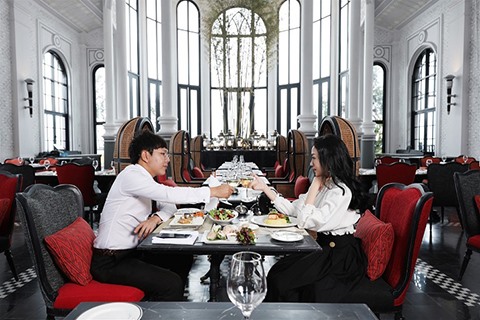 In the middle of the luxurious space of Chic Restaurant, there are still the familiar shapes of bamboo from Northwest villages and brocade patterns on the high walls.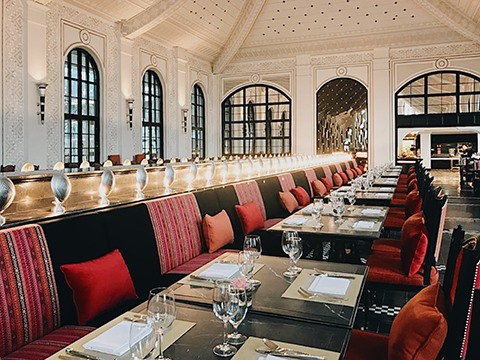 The brocades become artistic décor for the long benches leaning against the gorgeous catwalk behind. Northwest culture, when placed in this very French space, creates a striking image.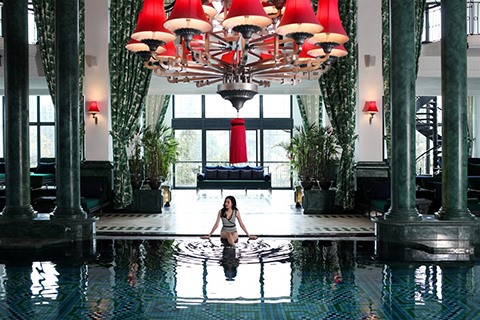 Looking down towards the bottom of the pool, a whole Northwestern space spreads out with a highland pattern woven from floor tiles in numerous vivid colours.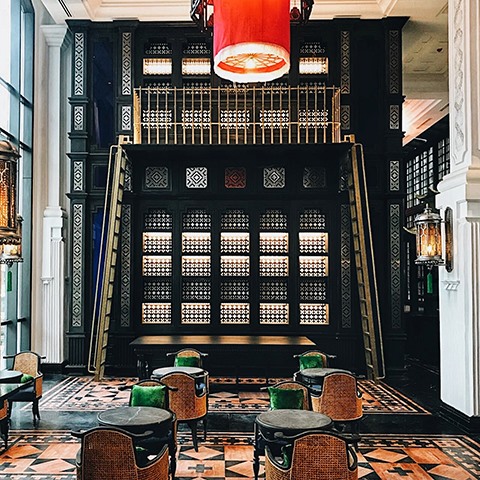 Brocade patterns are also used to create beautiful and charming doorways like this one. The other staircase, like in the Northwest stilt houses, was brought into the splendid space of Hotel de la Coupole, MGallery by Sofitel.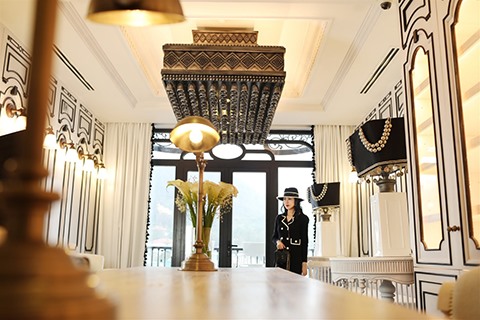 At any area of the hotel, a certain Northwestern imprint can be found, such as this small bell ring hanging from the ceiling…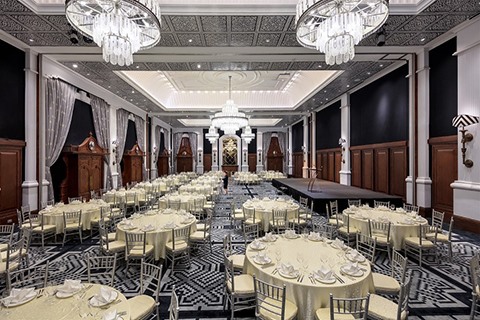 … or space in the conference room, where bamboo is present on the back of the chairs, and patterns and brocade colours become decorate the ceiling and the carpeted floor.
Located in the centre of Sa Pa, guests will embrace the view of the mountains and towns from the hotel windows. This Northwest look from Sun Group's new masterpiece and "resort king" Bill Bensley is special, poetic and familiar in a way that most people will find strange.