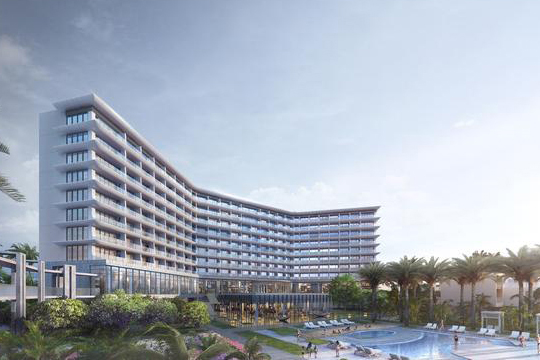 South Korea's Hotel Shilla Co. will open its first outlet under its new hotel brand Shilla Monogram in Da Nang, popular sea-vacationing destination for Koreans in Vietnam.
The new hotel in Da Nang will be a nine-story building with 300 rooms that would provide premium services as an upscale brand, Hotel Shilla said Tuesday. It plans to entrust its operation to another company to minimize risk and secure stable profit in a new market.
With the addition of Shilla Monogram brand, the company runs three brands including five-star The Shilla and four-star Shilla Stay. It has The Shilla hotels each in Seoul and Jeju Island with 11 Shilla Stay locations across Korea.
Hotel Shilla has also embarked on building a 200-room boutique hotel of its business hotel brand Shilla Stay in Silicon Valley, the U.S., with an aim to begin operation in 2021.
It also has an ambitious plan to open more hotels in 10 countries including the U.S. and China.
Hotel Shilla has turned more aggressive in its global expansion attempt after it earned 20 percent of its revenue from overseas last year helped by greater brand exposure from duty-free business in foreign countries. It hopes hotel business outside Korea would bring more profits and help become a global leader in the industry.
Source:  Pulse News