Vietnam's tourist appeal just seems to go from strength to strength. The country, fast becoming one of the region's top spots for new, high-end resorts, will have another in the form of the second offering in the country from hotelier Adrian Zecha early next year.
Surprisingly, the resort isn't in Ho Chi Minh, Hanoi, or even Phu Quoc, but situated in Vietnam's imperial-era capital, Hue, which is also becoming known as a name that should be added to the bucket lists of travelers.
Azerai La Residence will be categorized as a historic hotel despite being a new opening since it's housed in a colonial-era mansion, formerly a governor's residence, with prime riverfront real estate. It's slated to open its doors in February after an extensive renovation.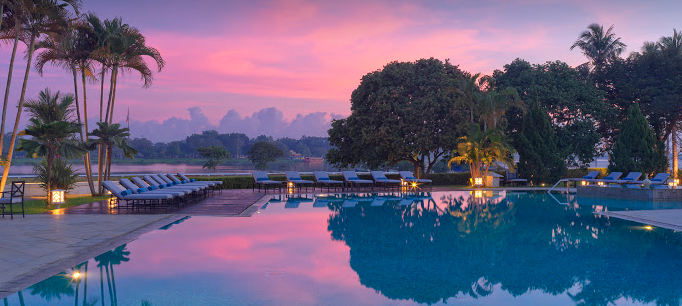 Photo: Azerai La Residence
To feature 122 rooms with a simple and elegant aesthetic, the brand will also keep the hotel affordable, a boon to those that love vintage properties but hate the high prices that often come alongside a historic address. The Azerai La Residence will have rooms in the main colonial mansion structure as well as two complementary wings, all laid out along the fabled Perfume River with a swimming pool from which to gaze out and consider the pretty area.
Hotel guests might like to stroll the 200 meters of river frontage at sunset, visit the landmark Hue Railway Station just minutes away, and check out the string of colonial-era buildings that connect the two. If you look closely, you'll see that many details in the hotel and surrounding buildings reference the art deco period as well. Jump in a cab to see the Imperial Citadel and Thien Mu Pagoda just a few minutes' drive away.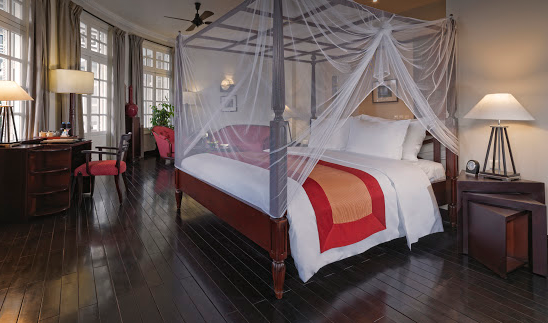 Photo: Azerai La Residence
When you're not swimming, exploring, or geeking out on building details, visitors can have a meal or sip a cocktail in the hotel's unique round lounge, enjoy Hue's famous pink-hued sunsets (pun intended), or chill out under a mosquito net in a period-furnished guest room and pretend you're a traveler from a bygone era.
FIND IT:
Azerai La Residence
5 Le Loi, Vinh Ninh
Hue
Rooms from US$28
Source:  COCO Travel